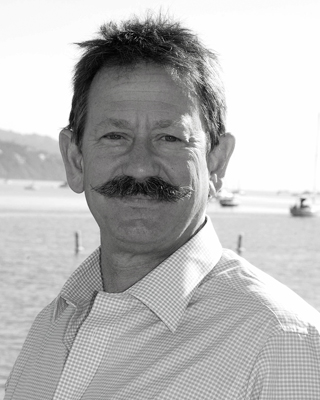 Steve Melchiskey,
Managing Member
Steve founded USA Wine West in 1996 and has been the driving force behind successfully growing the company without compromising its personable character and high standard of service. He began his foray into the business of wine while working the grape harvest in the Rhinegau in 1976. Since then, he has worked in vineyards and wineries in California, Hungary, France and New York. His work experience extends to virtually every level of the wine industry, as a retail wine buyer and bottle duster, a wholesale/import operations manager, a wholesale sales representative in San Francisco Bay Area for six years, and in winery sales and marketing. Steve is also a licensed attorney and specializes in wine law, assisting wineries, retailers and importers in their contractual, regulatory and licensing issues. Steve is owner/winemaker at Maine Coast Vineyards, LLC, a bonded winery with a two-acre estate vineyard in Falmouth, Maine. He brings all of these experiences into play as director of USA Wine West. Having been very hands-on in the day-to-day operations of the Portland office for many years, Steve has worked tirelessly to integrate state of the art technology and efficiency into our systems, and to retain a dedicated staff of talented and professional personnel. He currently focuses on compliance and business development, and assists and advises portfolios in developing their U.S. distribution and marketing strategies. Speaking French and German well enough to tell bad jokes, Steve's infectious enthusiasm and larger than life personality are intrinsic to the spirit of the company.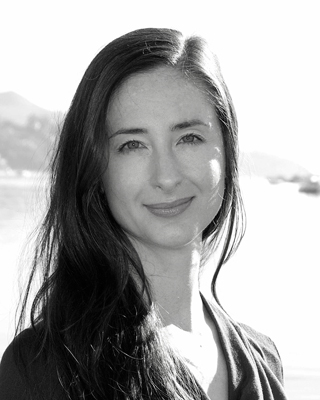 Serena Campbell,
Operations Director
A graduate of Brown University and student of the Université de Paris/Sorbonne, Serena started working with USA Wine West in 1998 – when the operations consisted of a two-person office in California – and has been a part of the company's continued growth and evolution ever since. Serena has assisted with most aspects of the business at one point or another, so she can be considered a "go to" for almost any circumstance. In addition to overseeing the day-to-day operations of the Sausalito office, she is an expert in international and domestic logistics, warehousing, trucking, and Customs issues. She has coordinated the import of thousands of containers from virtually every wine region in the world and is a skilled logistical troubleshooter and problem solver. She is known for her clear and concise ability to give the best advice for the situation at hand. Serena is proficient in French, and moonlights as a singer in a San Francisco-based French yé-yé band. She is an accomplished cook, and a true enthusiast of wine, culinary and cultural experiences of all kinds.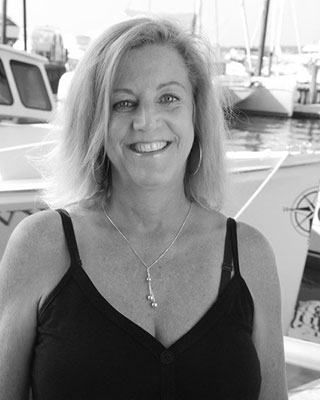 Carol Amoroso,
Accounting Manager
Carol has been with USA Wine West since 2002, managing the company's internal accounting and financial relationships with hundreds of foreign wineries and suppliers. A graduate of the Katharine Gibbs School in Boston with follow-up studies in accounting at Northeastern University and St. Joseph's University, Carol has worked in the accounting departments at two commercial real estate firms and an intranet design firm. She also graduated with an AAS from culinary school, where she met her husband, and worked as a day chef. Her multi-faceted and multi-tasking skill set is indispensable to the accounting department of USA Wine West, where she manages a dizzying array of responsibilities. The list includes everything from accounts payable, bank account reconciliation, foreign currency payments, month-end portfolio reconciliations and payroll, assisting with office management, to working with our human resources director. Carol interfaces with distributors and their accounting departments in all 50 states and handles an endlessly complex position with grace and humor. She is an enthusiastic student of the wonderful world of wine, and loving mother to her four grown children and her terrier, Max.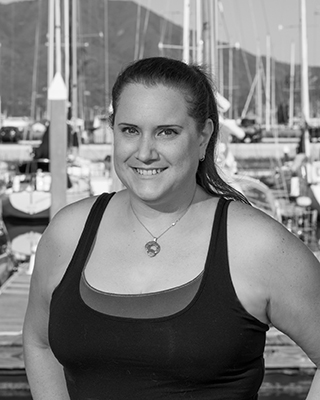 Karie Rutkowski,
Order & Import Manager
Karie has been with USA Wine West since 2003. She had previously worked in the account management department of a publicly traded software company, where she coordinated international shipping and logistics for numerous national retail accounts, while also acting as a liaison for the company's global sales staff across multiple time zones. Karie oversees our order-processing department with impressive efficiency and accuracy. Working against tight deadlines with warehouses on both coasts, she brings a "superhero" level of organization, follow-through and resolve to whatever logistics/customer service challenges may arise. With years of experience on national distribution orders – whether it's a time-sensitive sample shipment for a big sales meeting, or a multiple pallet load for an out of state distributor – Karie always makes it happen. A gifted artist, Karie attended Academy of Art College in San Francisco. She is also a very funny writer, and keeps the USA Wine West team laughing even when problems occur. She is an aficionado and connoisseur of music, movies, comic books, German beer and pickles of all kinds.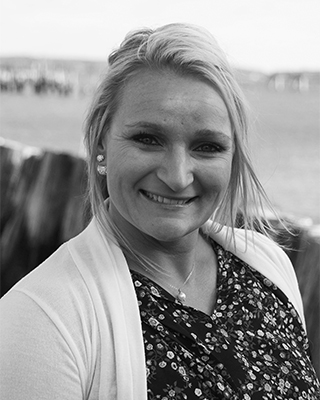 Mary Brousseau,
Compliance Director
Mary started at USA Wine West in 2009 as an accounting and compliance assistant. She came aboard full time in 2011 and took over as the director of the Compliance Department, where she maintains nationwide licenses, state brand registrations, individual permits, and certificates of label approval (COLAs). She also regularly attends wine industry legal seminars and training in Continuing Legal Education and National Conference of State Liquor Administrators. A graduate of University of Southern Maine, with a Bachelor's Degree in Business Administration, Mary enjoys the everyday legal curveballs that are thrown her way. Some of her passions include bartending, camping, motorcycling, exercising, spoiling her nieces, and spending quality time with her husband and their beloved Cairn Terrier, Natalie. With a plethora of wine connoisseurs in her circle, she relishes in the opportunity to pass on the love of wine to family and friends. But above all, she thrives most when she's on stage with a microphone singing her best Stevie Nicks karaoke.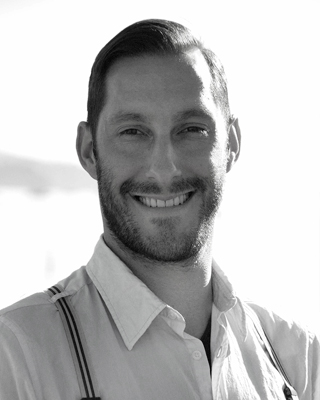 Jason Siebenthal,
Operations & Inventory
Jason joined the Sausalito team after graduating from Connecticut College with a B.A. in French, Philosophy, and International Studies. In the ensuing 14 years, he has held positions spanning the Order Department, Accounts Receivable, Inventory Control and Human Resources. This breadth of experience serves Jason well in his current role managing Inventory, Accounting & Operations. With an eye for ensuring accuracy & efficiency across functions, Jason is a stickler for details and takes pride in providing friendly, results oriented service for clients and customers alike. Jason is a native of the Northern California winemaking region of Sonoma County where his great-grandfather made wine on the family ranch in Dry Creek Valley. He now lives in San Francisco and enjoys commuting to Sausalito through the magnificent Bay Area landscape. Jason is an avid traveler and is also fluent in French, having studied in Paris and lived in the Latin Quarter. He credits his travels abroad with developing a love of good espresso, French cheese, and a chilled glass of rosé on a hot day, bien sûr!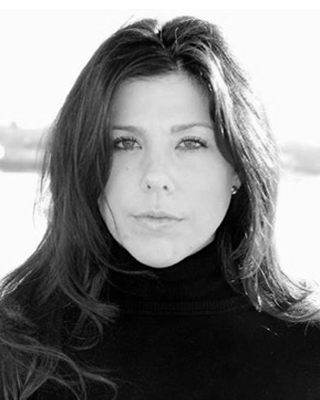 Stephanie Ducharme,
Director of Special Projects
Stephanie Ducharme grew up in Massachusetts where she received her bachelor degree in Psychology. She moved to Portland in 2014 and eventually landed at USA Wine West where she felt an instant connection with the rest of the team. Her years in management helped build her abilities in organizing and operating business offices. With a keen sense of detail, a quick ability to learn systems and business operational processes, and a passion for knowing everything about the wine industry, Stephanie has quickly become an indispensable part of the USA Wine West team. Stephanie provides the analytical and organizational tools that has led her to her current role as Director of Special Projects, while also providing support to Steve and assisting Mary with compliance. She enjoys traveling, hikes with her dog Reese, and spending time with her nieces.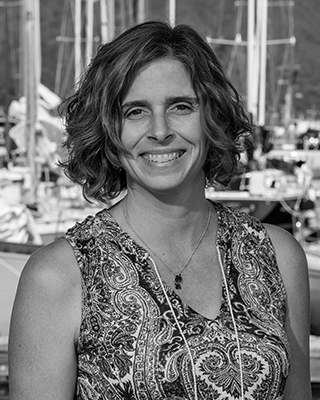 Jessica Rock,
Order Department CSR
A native of the beautiful Berkshire Mountains of Massachusetts, Jessica moved to California at the age of 19 and never left. Her early career was in the hospitality industry, managing a small, historic bed and breakfast in Mendocino. For several years she had a career in a home remodeling business and when the economy crashed in 2008, she landed a job in a grapevine nursery in Sonoma County and worked with wineries and vineyards stretching from California, to Texas, Oregon and the East Coast. It was there her love of wine, and grapes, began. After staying at home with her son until he began attending school, Jessica spent a short time back in the home remodeling business and then came to USA Wine West, for the love of the vine. She has been a great addition to our office and our busy order department. Smart, patient, and with great customer service skills, she finds many similarities between homeowners desperately waiting for their perfect kitchen faucet to be delivered in time for the big dinner party and wine logistics. She enjoys organic gardening, any outdoor activity (hiking, swimming, biking) and go to the gym, photography, cooking healthy vegetarian food , drinking lots of yummy wine, and traveling whenever possible.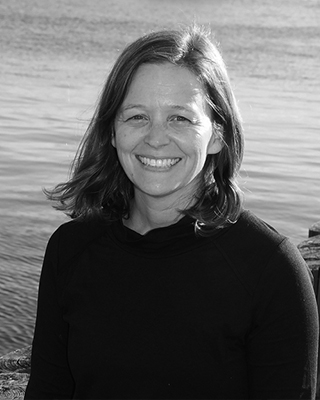 Allysen Loftsgaarden,
Accounting & Compliance Support
Allysen was hired initially to assist with filing and general office support. She has morphed into a key resource for USA Wine West's financial and compliance departments and is known for her Excel skills and attention to detail. She graduated from the University of Montana – Missoula with a B.S. in Natural Resource Conservation with an emphasis in Hydrology. After school she did a brief stint with Americorps as a crew member involved in exciting things such as tagging fawns, exotic species removal, and prescribed burns. She moved to Maine for a seasonal Naturalist position and has been here ever since. She also worked as a Wetland Field Tech assessing wetland vegetation regrowth along newly installed natural gas pipelines in New England and as an environmental consultant. After her second child was born, she took some time off and realized that raising kids is one of the hardest (but sometimes the most fun) things she had ever done. Now that her kids are in school and with so much free time (sarcasm) she took a part time job at USA Wine West in 2014 and has been indispensable to the company's accounting and compliance departments ever since. Allysen enjoys helping behind the scenes wherever there is a need, including playing with data and making colorful graphs. When not working she can be found attempting to grow food in the summer and boiling maple sap into syrup in the winter.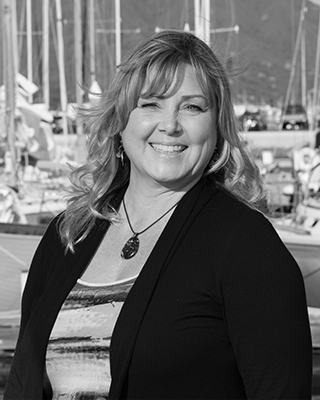 Erin Rohde,
Order Department CSR
Erin joined the USA Wine West Sausalito team in September 2017 as a Customer Service Representative handling California retail and restaurant orders and logistics. Born and raised in Marin County, she graduated from The Fashion Institute of Design and Merchandising in Los Angeles with a degree in Fashion Design and Production. She raised her children in Southern California while enjoying a fun and successful career in the fast paced, ever challenging garment industry. After moving back to the Bay Area, she changed industries and worked in administration, customer service and logistics for an international agricultural equipment distributor in the Northern California wine country. Her work included importing tractors and parts from Italy and Germany, managing inventory and working with customers to make sure they received the right parts for the job. Erin's international experience as well as her detailed and knowledgeable training in many different areas of production, distribution and customer service has made her move to USA Wine West and wine distribution a natural transition. Erin's favorite place to be is on the water. She loves houseboating, rafting, swimming and just floating on any of the many lakes or rivers in beautiful Northern California, especially when it's with family!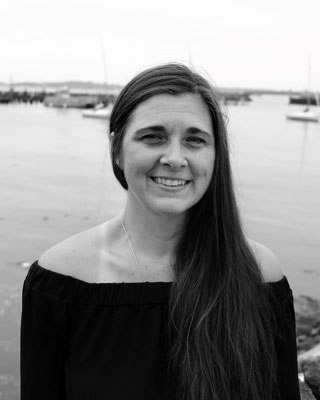 Nicole Fowles,
Accounting
Nicole started at USA Wine West in 2020 as an account payable/compliance associate and has since shifted all her focus and efforts into accounts payable, accounts receivable, as well as helping with daily/monthly/yearly financial tasks. Nicole graduated from Franklin University with a Bachelors in Accounting and continued on to finish her MBA with Franklin University. Nicole has worked in the finance industry for over 20+ years, with experience in a multitude of industries ranging from Engineering, IT, Non-Profit and most recently Retail. Nicole has performed multiple tasks arraying from human resources, taxation, inventory management, and performing all the duties that are essential in fulfilling a Controller's responsibilities. Nicole's attention to detail is profound, always willing to learn something new and accept any challenge thrown her way. Nicole is used to fast past environments, her ability to learn new systems as well as a new industry has helped her to acclimate extremely well to the workflow at USA Wine West and has made her a valuable asset to the company.
Nicole was born and raised in Maine, enjoying all the vast beauty Maine has to offer is one of her passions which is portrayed through her photography. In Nicole's spare time she's always off on a new adventure with her two boys, their family bunny Charm and their newest addition a fancy leopard gecko Benji. She also enjoys spending summers at the beach, paddle boarding, hiking, gardening and traveling to visit family in Florida and Louisiana.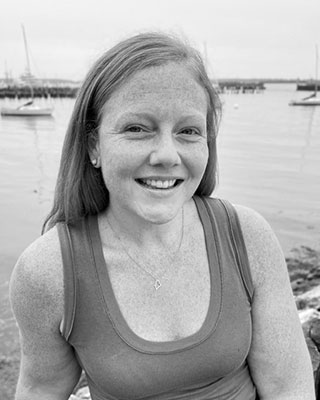 Sonya Theriault,
Accounting & Compliance
Sonya came to USA Wine West from a local law firm where she primarily worked as a real estate paralegal, closing real estate deals along the Maine Coast. Looking for a change from Purchase and Sales Agreements Sonya found her way to Federal and State alcohol compliance. A graduate of the University Maine, Sonya has a degree in Kinesiology and another in Accounting. Sonya attended Boston University where she obtained her Paralegal certification and later attended Harvard Business School where she obtained a CORe certification in Business Analytics, Economics and Financial Accounting. When Sonya is not busy navigating the ever-changing world of alcohol compliance, you can find her skating for Maine Roller Derby and Cocheco Valley Roller Derby as Slayoncè. Off the track, you can find Sonya enjoying outdoor recreational pursuits such as hiking, surfing and biking or in the gym lifting heavy weights. Sonya is a certified Wilderness First Responder and a member of Pine Tree Search and rescue. She is also a NASM Certified Personal Trainer and CSAC Certified Speed & Agility Coach. An avid runner, Sonya has completed the Boston Marathon twice. Sonya is the Race Director for the Bay of Fundy International Marathon, one of only three marathons in North America that crosses the USA/Canadian International Border. Sonya loves animals, she has twin fur babies named: Beyoncè and Taylor Swift, who think they are people and demand to be treated as such! Sonya names Tom Carvel as a personal hero because he invented the ice cream cake!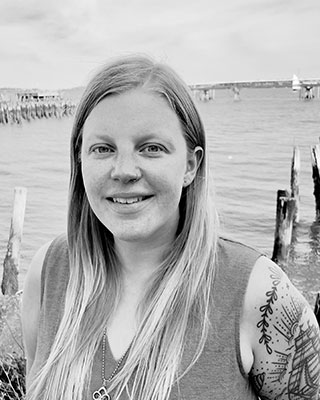 Kylie Henshaw,
Compliance
Kylie, a Hudson Valley NY native, found the wine industry in 2015 after trying to figure out how she could combine the knowledge gained from her BA in French and MS in Human Resources Management. Compliance was thrown in as an added responsibility and what began as just a job at a small wine importer very quickly became a passion and then a career. With experience in wine & spirits retail, importing and distribution, sales, winery tasting rooms, and all other aspects of beverage alcohol administration, she now enjoys focusing on compliance to support the winemakers, distillers, and brewers who make the drinks we love. When she's not untangling complex compliance questions, find Kylie tearing through upstate New York on her motorcycle, deep in the woods birding, camping in the mountains, grilling a pizza, or just in the back yard with a glass of something tasty.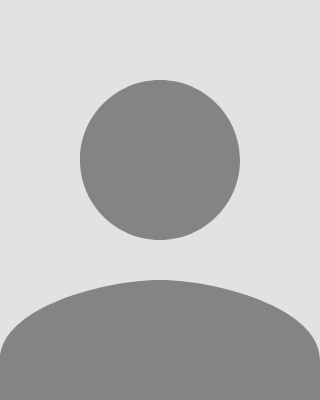 Nancy Green,
Order Department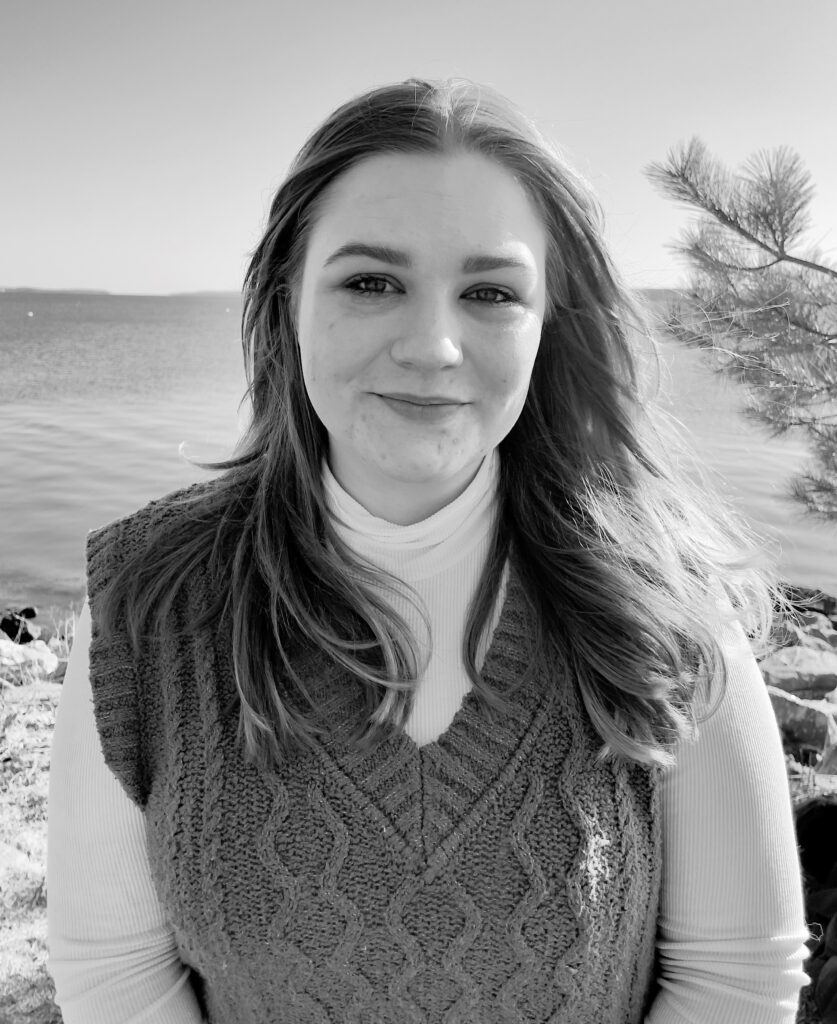 Molly Jacobs,
Compliance Support
Molly comes to USA Wine West with a banking background, which is the perfect complement to our Compliance and Tax Departments. She is already proving herself to be a key team member assisting in numerous areas of the company and you'll find her working on Direct Import invoicing, helping with Monthly Gallonage Returns, and sorting through state brand registrations. A graduate of Naropa University in Boulder, Colorado, Molly is not your usual "numbers and regulations" person. She has traveled widely and has been known to both camp under the stars in a remote cheetah reserve in Namibia, as well as sketch the amazing architecture of Florence with a glass of Italian wine in her hand. Molly is an avid reader, a certified notary public, a cat mom, the keeper of many plants and a knitting Queen. She likes to spend her time outside, going on road trips and is always up for trying new things.